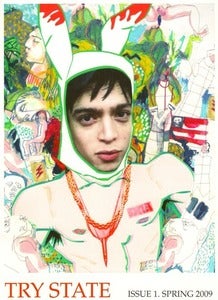 "
Try State Magazine Issue One
was an international sensation. It brought together the most amazing and innovative emerging artists from around the world and placed them neatly into one collectible magazine.
Try State Issue Two
, simply outdid themselves, it is the new bible of emerging and art and photography. To be represented in
TS
is like being represented by the hottest galleries in New York and Berlin, it's a collectors and curators go-to guide of forecasting new trends and ideas.
Try State
is like having your own personal tour of what's next."