try state friend, jay plogman photography
The Web, beyond twinky asian boys.
The Web, the upper east side dance club, long known for its collection of twinky asian boys and eurotrash music has come a long way. Friendly staff and manager Bobsie allowed us in Saturday night for an energetic, refreshing and adventurous blow out. The Web offers great mixed cocktails, an awesome dj, spinning some creative mixes and an eclectic crowd to top it all off. Can't wait to go back!
robert and lindsay at the web
The Web · 40 East 58th St · Between Park & Madison · NYC ·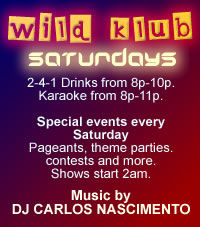 try state contributor, markus bollingmo